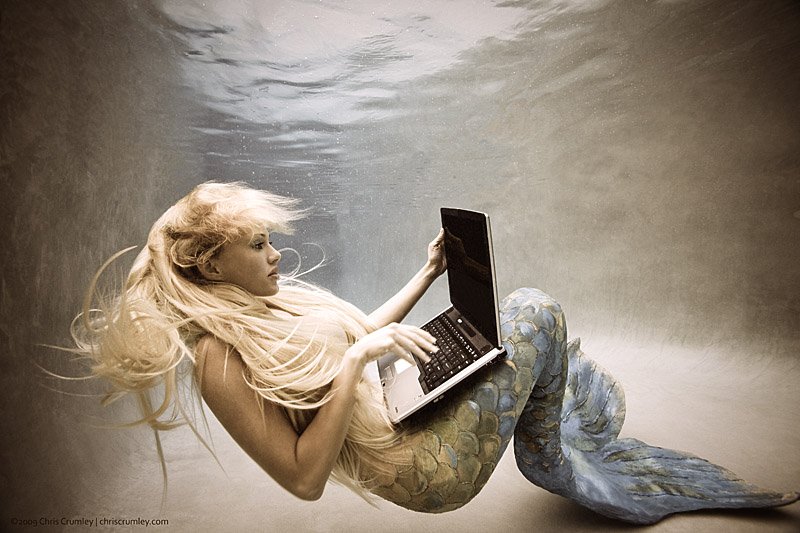 Photo taken by Chris A Crumley




000 Computer science, knowledge & systems
010 Bibliographies
030 Encyclopedias & books of facts
Mermaid, Raina
Fishy business: how to be a mermaid - s

econd edition

/ Raina Mermaid (Stephanie Brown)
Dive into the world of professional mermaiding with Raina Mermaid! In her first book, Raina details how she transformed herself from an unemployed educator into a living, breathing, performing mermaid! Read her interesting narrative of her mermaid journey and how she turned it into a performing business! This book is ideal for anyone who'd like to become a mermaid and turn it into a business, to gain insight into the bustling mermaid community, or who appreciate an interesting tail.... So make a splash with Raina, and learn all about "Fishy Business". Foreword by "Mermaid" author, Carolyn Turgeon.
c. Stephanie Brown aka Raina Mermaid (Standard Copyright Licence),
2013
Canadian Mermaids Inc.
ISBN:
9781300862215 (paperback)
Available in ebook format
Available on Lulu.com
Fishy business handbook for mermaids, the - first edition / Raina Mermaid (Stephanie Brown)
Dive into the final book in the Fishy Business franchise and start your own mermaid business.
This book is a companion workbook to "How to be a Mermaid" and will teach new mer-folk how to create business plans and launch their new business.
Building on the great information and structure of the first two books, this final book has updated and new information, new stories and photos, and lots of imagination.
Raina Mermaid owns an award winning mermaid business in Canada. She has a background in child development and education. Raina helps others create and improve their own mermaid businesses.
Great book for children's performers, mer-folk, or those just interested in the behind-the-scenes of mermaid life.
c. Stephanie Brown aka Raina Mermaid (Standard Copyright Licence),
2016
Canadian Mermaids Inc.
ISBN:
9781365185359 (paperback)
Available in ebook format
0
50 Magazines, journals & serials
060 Associations, organizations & museums
070 News media, journalism & publishing
080 Quotations
090 Manuscripts & rare books